Volunteers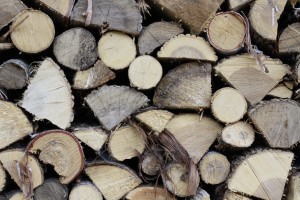 Silver Lake would never have come to be without the many hands and minds of volunteers. It is wonderful to see that the camp has continued to be blessed by that spirit of volunteerism and service. Each year we depend on the talents and gifts of others to further the work of this ministry. The number of people that contribute their time and energy to work in the kitchen, on maintenance, leading an Arts session, participating in a work weekend, SMORG, or serving on the Board, is humbling. Silver Lake would never be able to operate without a community of support. We invite you to join this community.
Volunteer Duties Around Camp
Kitchen: Each day the Head Cook prepares the meals at Silver Lake, with the help of a group of 2 – 4 volunteers. Work begins around 7:00 AM with a long break in the afternoon. The kitchen is a fun, energetic place where you laugh and talk and work… and best of all, clean-up and dishes are taken care of by our resource staff.
Maintenance: 1 or 2 maintenance volunteers are needed each week at Silver Lake. We keep a running list of projects throughout the summer, from fixing and painting, to building and trail-work, there is always something interesting to do.
How about accommodation? There are several options for accommodation. Volunteers may bring their own tent or camping trailer. We can provide electrical hook-ups and a grassy spot not far from the wash-house. Volunteers may also request accommodation.
Working out the details… All churches and camps, as well as most other organizations are requiring more diligence in the screening of employees and volunteers. This is for the protection of the children under our care as well as the peace of mind for staff and volunteers. This means that all staff and volunteers are required to provide a current police records check. Please contact your local police detachment for to apply.
Volunteer Expectations and Policies: Expectations and Policies for Volunteers
Registering as a Volunteer. Please note all volunteers must be 25 years of age or older.  The process for registering as a volunteer is now online. The application is imbedded in our staff application portal with is the same platform that's used to register children for summer so if you already have an account you can continue under that profile. If you do not have an online profile simply create a username and password and then you're ready to go! Click here to register as a volunteer - slmc.campbrainstaff.com
Please mail you Police Check to the camp office: 209-50 Kent Street Kitchener ON N2G 3R2. If you have any questions about the summer or other opportunities, please call Karen Cornies, the camp Director at 519.422.1401 or by email.