Two of Silver Lake's bigger construction projects from this past spring are finished, just in time for the start of summer camp.
The Pines has a brand-new deck, thanks to the hard work of Hamilton Mennonite Church and their incredible group of volunteers. Campers will get to use this fresh deck to make crafts, perform at talent shows, and watch their counsellors act in travelling campfires. A big thank you to HMC for providing this outdoor hangout space that will help create many lifelong memories this summer!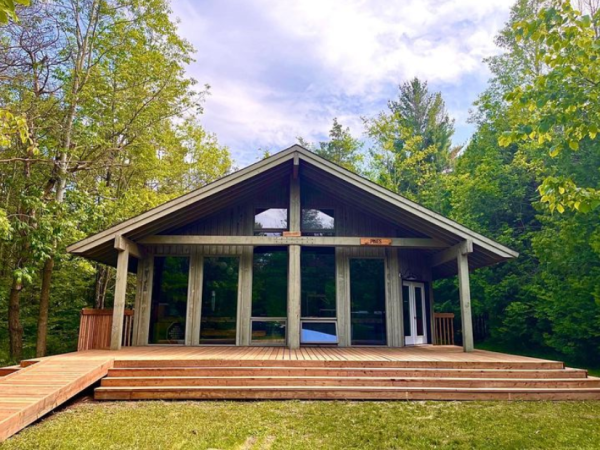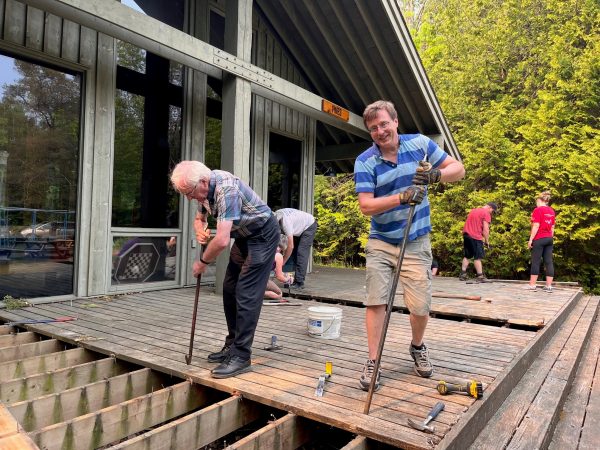 On the other side of camp stand the two CILT cabins that were rebuilt this spring, and received their occupancy permits on Thursday! Silver Lake's first CILT group of the summer — the 2As – arrived July 2 and will be the first to stay in the new structures. The cabins' interiors will be completed at the end of the summer.
A heart full of thanks to Nancy and all the Pauls family who have an amazing legacy with Silver Lake and whose generosity made CILT cabin number one possible. And to all Silver Lakers who contributed to making cabin number two possible! SLMC couldn't have done it without you.