SLMC to host book launch of CHILDHOOD UNPLUGGED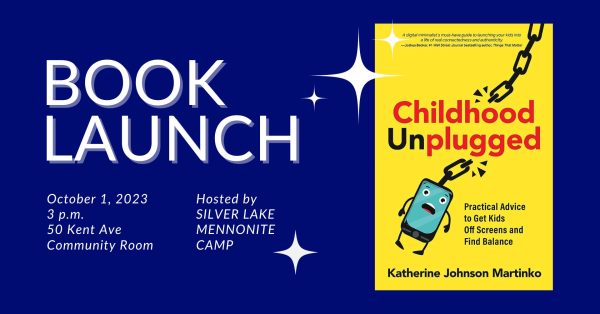 Silver Lake Mennonite Camp is excited to host the book launch of CHILDHOOD UNPLUGGED by Katherine Johnson Martinko on Oct. 1.
This book offers advice on how to encourage kids to decrease their screentime and spend more time outdoors. It is described as a "lifeline for parents, caregivers, educators, and anyone who questions the role of digital media and yearns for the young people in their life to experience the profound beauty and magic of childhood."
Katherine, from Port Elgin, Ont., is a former senior editor of Treehugger – major green lifestyle site – and previous writer for Discovery Network. She wrote CHILDHOOD UNPLUGGED by drawing on her own experience raising her kids screen-free, as well as interviews with digital minimalists, educators, and child development experts.
The book launch will take place at 50 Kent Ave (Kitchener, Ont.) in the Community Room, with childcare provided.
Looking forward to seeing you there!