Meet Anya Fieguth: new camp support coordinator and assistant director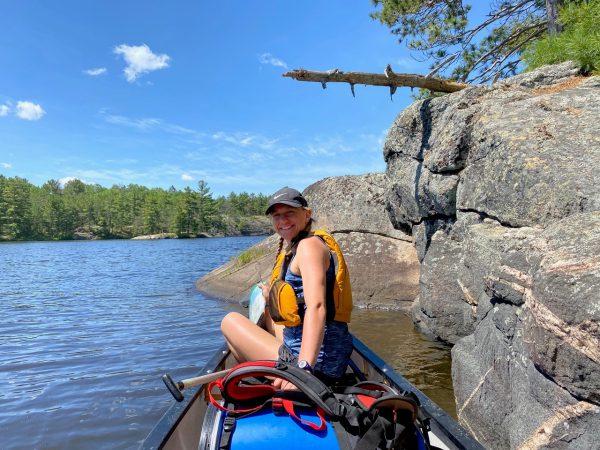 Silver Lake is excited to welcome Anya Fieguth to the team this fall. Anya will serve as SLMC's new camp support coordinator, as well as assistant director of overnight camps.
She will work year round for Silver Lake, doing a combination of onsite work with the Outdoor Education program and retreats, as well as administrative work to help SLMC prepare for 2024.
Having received her fifth-year paddle this past August after completing five years as a summer staff member, Anya says she is "super excited" to continue her work with Silver Lake.
"Silver Lake has always meant a lot to me," she says. "I have had the privilege of being a part of the community for many years, from being a camper, to being a CILT, to five years on staff … I had always hoped to remain involved with Silver Lake after receiving my paddle, but I am especially grateful for this opportunity to continue working for this community in such a significant way."
Anya adds that she looks forward to connecting with people on retreats, at summer camp, and at other events.