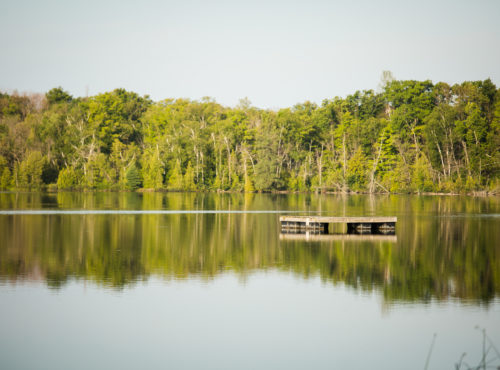 First and foremost, camp is a place for children to play!
Play is what we work hard to do at camp. Compared to playing inside, play in natural settings allows for greater creativity, encourages better participation and cooperation and provides a natural forum for children to learn about nature and how to be stewards of God's creation.
We also know that camp builds many of the skills necessary to prepare campers to assume roles as successful adults. Parents, campers, and camp staff independently report growth in areas such as self-confidence, learning new skills, getting along with others, making friends, and making healthy decisions.  You can find some of this research in the links below. Indeed, camp provides growth experiences for youth that can reap results through adulthood.
Exploring Faith
The QUEST program is the foundation of Silver Lake's Christian camping experience. Through Mennonite-Anabaptist values and beliefs the Quest program explores the foundations of faith including Bible stories and teachings, all conducted in a supportive environment. In partnership with Mennonite Central Committee Ontario (MCCO), the program also offers campers a chance to activity participate in service projects such as building school kits, knotting quilts and other MCCO-oriented initiatives.
A Place for Everyone
Silver Lake fosters an environment of inclusion for everyone, regardless of race, religion, social or economic class or special needs. The Inclusion Program facilitates the inclusion of children with special needs into the regular program with campers their own age.  This gives an opportunity for anyone requiring more attention and care to participate and allows for learning and growth within the entire camp community. Silver Lake Mennonite Camp has a Campership Fund that provides financial assistance for children who would otherwise be unable to attend camp because of financial constraints (email fun@slmc.ca for the application and dispersal process).
What is Camp Like?
Silver Lake's 150 acres of bush, meadows and wetland is located south of Sauble Beach just off the beaches of Lake Huron. The camp has access to two lakes: Silver Lake and Hidden Lake. For swimming we have created a "swimming hole" style pond beside the lake. Campers stay in cabins or tents as groups of ten to twelve, with two or three counselors supervising each group. Typically, dedicated Silver Lake staff begin on staff as they finish the last year of high school and come back to complete up to 5 years as staff.  A few older staff are also part of the Silver Lake team.  All front-line staff have first aid training and in a case of emergency two hospitals are only 15 minutes away.
What's To Eat?
With the assistance of volunteers, all of the meals are homemade! An exciting, well balanced diet that will comfort any homesick camper is provided. If your camper has dietary concerns, please let us know and we are happy to plan menus accordingly.
What Will I Do At Camp?
Each camp is specially tailored to ages and interests, but includes many camp activities and builds lasting friendships!
Activities include:
Swimming
Canoeing
Kayaking
Sailing
Canoeing
Nature
Quest
Crafts
Campfires
Beach Volleyball
Soccer
Tetherball
Ultimate Frisbee
Archery
Initiatives (Team Building)
Concerts and Talent Shows
Basketball
Singing & Music
All Camp Games