Donate To SLMC
Silver Lake Mennonite Camp relies heavily on the financial support of the various communities it serves. There are several ways to financially support Silver Lake.
Donate to our General Operating Fund (to be used where needed most)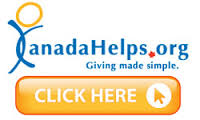 Donate to our Campership Fund (helps send children camp who otherwise couldn't afford to)
Donate to our Capital Fund (for replacing camper cabins or capital upgrades)
Donate to "the Barn" Campaign Fund (for building a new gathering space at the low ropes area)
We welcome contributions through cash, cheques, credit card (Visa or Mastercard) or electronically through Canada Helps (see "Click Here" button on right). We also have pre-authorized donations where your contributions can be made either by automatic debit to your bank account or by a monthly charge to your credit card.
Financial contributions can be mailed to Silver Lake Mennonite Camp, 209-50 Kent Ave Kitchener N2G 3R1.   Tax deductible receipts will be issued once cheques have been deposited and funds have cleared.
Donate through ChangeIt
We're happy to announce that Silver Lake Mennonite Camp is now a partner of ChangeIt; a new way to donate while making everyday purchases using your MSCU or BMO MasterCard.  ChangeIt lets you automatically round up your purchases and donate the difference to us!
Example:
Spend $29.82 on gas with your MEMBER CARD debit card
$0.18 is rounded up based on your rounding preferences in the form of Virtual Change
This $0.18, along with other virtual roundups, is tallied monthly and forwarded directly to your favourite charities as one single amount
With ChangeIt you can track your donations online, control your rounding preferences and even set a monthly maximum. At the start of each month, a donation notification will be delivered straight to your inbox from ChangeIt to let you know how much you donated in the previous cycle. You'll also receive an annual Official Donation Receipt for Income Tax Purposes from us for every penny you donate.
It's the easiest way to give, and getting started is simple.
Sign up your MSCU or BMO MasterCard by clicking on this link:  Sign-Up
Select Silver Lake Mennonite Camp and set your rounding limits
Use your MSCU or BMO MasterCard and start making a difference