Donate To SLMC
Silver Lake Mennonite Camp relies heavily on the financial support of the various communities it serves. There are several ways to financially support Silver Lake.
Donate to our General Operating Fund (to be used where needed most)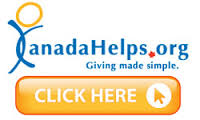 Donate to our Campership Fund (helps send children camp who otherwise couldn't afford to)
Donate to our Capital Fund (for replacing camper cabins or capital upgrades)
We welcome contributions through cash, cheques, credit card (Visa or Mastercard) or electronically through Canada Helps (see "Click Here" button on right). We also have pre-authorized donations where your contributions can be made either by automatic debit to your bank account or by a monthly charge to your credit card.
Financial contributions can be mailed to Silver Lake Mennonite Camp, 209-50 Kent Ave Kitchener N2G 3R1.   Tax deductible receipts will be issued once cheques have been deposited and funds have cleared.